Oh my heck! I went to Disneyland! It really was a dream come true! My good friend BriAnne called me one day in January and asked if I wanted to go, and of course I jumped at the offer! So after roping my sweet mommy into babysitting, and my sweet sister into dogsitting, off we went! We had some problems finding the happiest place on earth (I hate navigation!!) but once we got there, we were like little kids again!!!
This is me outside my trailer! Okay, it's actually Cruella's!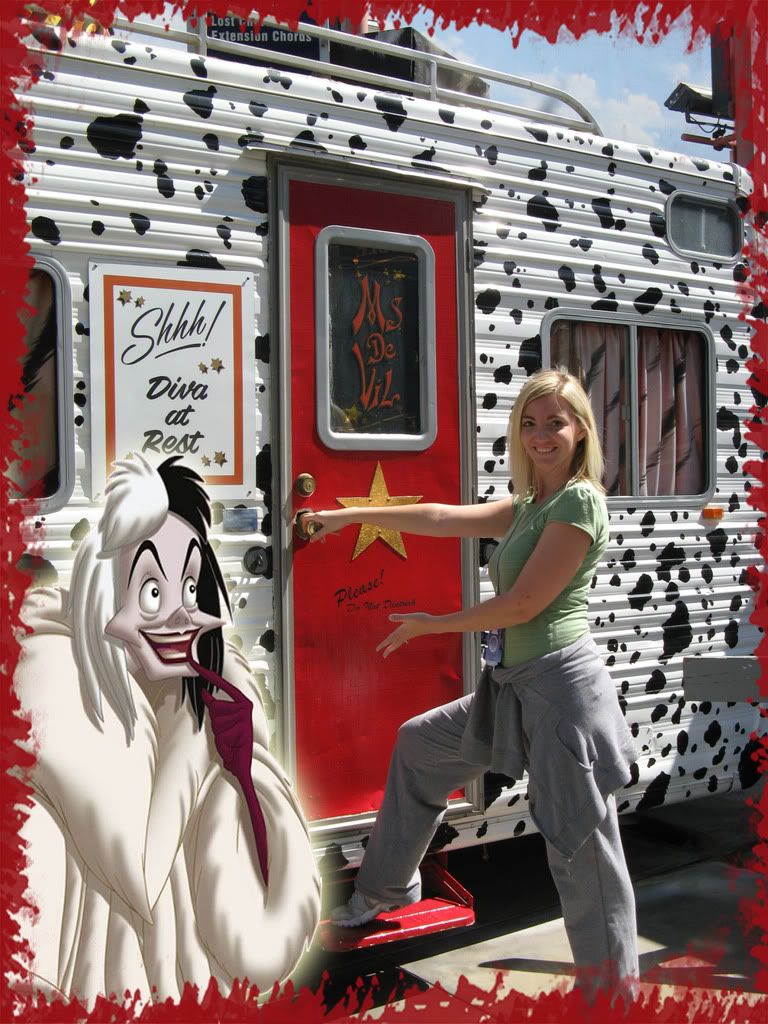 This is Brianne and I the morning of the happiest day!!! We really were glowing with excitement!!!
We had so much fun riding Monster's inc!!
Okay so I didn't spend the $20 to buy the photo, but I took a picture of it with my camera. This is a picture of me in pure horror on the Tower of Terror ride, this is a picture of BriAnne in pure bliss, after having forced me to go on the ride!! I loved it after the 3rd time around. :)
Bri, thanks for the AMAZING trip!! I loved every second, even though we got lost on the way home too. I'd do it again in a second. Thanks for helping this mommy become a kid again for a few days! :)